The Revision of Catalogue for Guidance of Foreign Investment

From: The ministry of commerce of the People's republic of China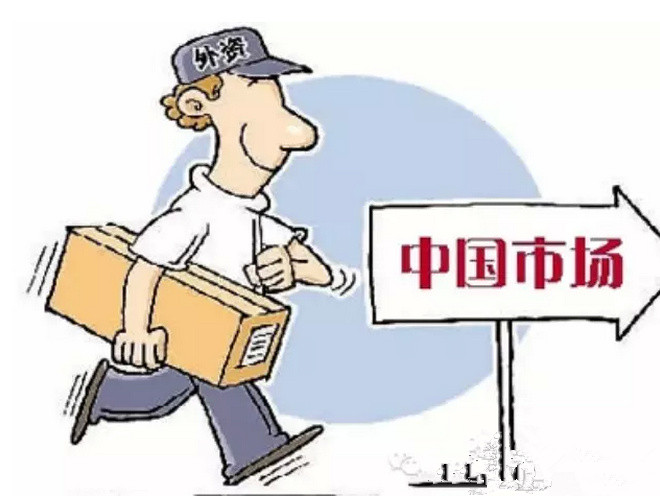 Recently, The national development and reform commission and the ministry of commerce jointly revised the Catalog of Industries for Foreign Investment (The 2015 revision), hereinafter referred to as Catalog. This is the 7th revision since 1995 Catalog first published, with the short revision cycle anda wide range of areas. The 2017 revision not only improved on Service industry, Manufacturing industry and Mining industry openness, but changed approval to recording management for uninvolved those foreign restrictive measures of foreign capital.
No.1 Open wider to the rest of the world
2017 revision Catalog cut down foreign investment restrictions, and retained 63 articles, decreased by 30 articles.
Service Industry:
Highway passenger transport, Ocean shipping tally, Credit investigation and ratings services, Accounting, Auditing, the Construction and operation of large-scale wholesale market of agricultural products , the Construction and operation of comprehensive hydraulic complex etc. Above these were canceled by alien-investment-access.
Manufacturing industry: rail transportation facilities, Automobile electronic network technology, the Electric power steering system(EPS), R&D electronic controller, Manufacture of PowerBattery of new energy, Motorcycle manufacture, M&R OF Marine equipment factory(include modules), the Manufacture of low-medium speed marine diesel engine, the D&M of civil satellite, the Payload of civil satellite, Soybean oil, Canola oil, Peanut oil, Cottonseed oil, Tea-seed oil, Sunflower oil, Palm oil so as to edible oil processing. Rice, wheat flour, Raw sugar processing, Corn deep-processing,Biology liquid fuel(fuel ethanol, biodiesel ). Above all were abolished from alien-investment-access.
Note: At the same moment, no more than two Sino-foreign joint venture enterprise in all electric cars field in China is also cancelled.


Mining industry: Kerogen oil, Oil sand, Shale gas for unconventionality gas exploration and mine gas utilization, Noble metal( gold silver platinum), Exploit, Lithium mining, Beneficiation, Molybdenum, Tin(exclude tin compounds), Antimony (include antimony oxides, antimony sulfide) so as to the smelting of rare metals. Above all were cancelled from alien-investment-access.
2017 revision Catalog will no longer show the accordant restrictive and delete 2015 Catalog, like the construction and operationn of large theme park, Capacity under 300000 kilowatts within the scope of small grid and coal condensing steam coal power stations, the Construction and operation of capacity under 1000000 kilowatts and coal condensing steam extraction and cogeneration. power,plant.
No. 2 Protect policies stable as a whole
In order to attract more capital, technology and intelligence, to better promote WFOE enterprise for China real economy development. Having a great support on foreign investment enterprise in Made in China 2025.
The new encouraged entries: the Manufacture of Medical Rescue equipment of emergency intelligentize, Hydrological monitoring sensor manufacturing, Virtual reality(VR), the R&M equipment augmented reality(AR), the R&M print key parts equipment of 3D, the Construction and operation of hydrogen refueling stations and parking area.
The items has been cancelled include the construction of rail transpoprtation system, the M&R of marine project (include modules), the Manufacture of low-medium speed marine diesel engine, Light gas turbine manufacturing, Rated power 350MW and above pump storage group, accountant, Audit, and the Construction and operation of the comprehensive water conservancy hub.
No. 3 Adopted an amendment Measures for the management of the establishment and change of the enterprises with foreign investment for the record.
This movement (2017 revision Catalog) diminished the scope of establishement and alteration of foreign-invested enterprises, exclude internal corporation, enterprise and Natural as well as its legal offshore companies.
If you have any questions about your China business, please feel free to contact us for free.
Contact us in Shanghai, Beijing, Shenzhen or HK for more details:


Jilian Consultants
Telephone:
+(86)21- 6071 0208(Shanghai)
+(86)0755-2394 1595(Shenzhen)
+91 124 436 1515(India)
Email:info@ijilian.cn
Address:
Rm2008, O.T.C Building, No.912,Rd Gonghexin, Shanghai, China.
Rm6519,block A,Jingjibinhe Times Building,Futian District,Shenzhen.
Centrum Plaza First Floor,Office No.111,Golf Course Road,Gurgaon.
Rm104, Tower 1, Shakti Towers, 766 Anna Salai, Chennai, Tamil Nadu.
Our consulting specialist:
Ms. Vivia Fan(English & Mandarin)
Wechat/Mobile: +(86)135 2424 9506
Email: vivia@ijilian.cn

Ms. Claire Qin(English & Mandarin)
Wechat/Mobile: + (86)189 2372 4682
Email: claire.qin@ijilian.com

Mr. Tony Chen(English & Spanish)
Wechat/Mobile: + (86)185 2105 5967
Email: tony.chen@ijilian.com

Complaints and Suggestions
Wechat/Mobile:+ (86)187 2157 9300
Email:awan@ijilian.com
WhatsApp:+86187 2157 9300
Office Time: Monday to Friday 0900AM-1700PM (GMT+8)