Pease refer to below information:
● Introduction of Jilian's Payroll Services in China (Shanghai, Beijing, Shenzhen)
● Service Details and Procedures of Payroll Services in China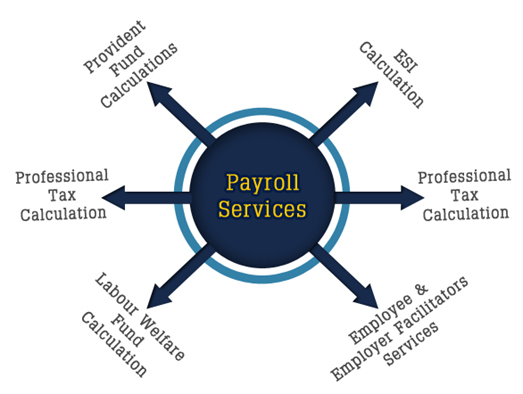 Payroll Service in China means that the relative services provided for solving the payroll problems in China. Jilian's payroll services in China can provide you with the ability to manage every point of payroll problems faithfully.
After China's new labor contracts law published on Jan. 1, 2008. Employing a staff in China is becoming more and more complicated if you operate an international business. Items like mandatory welfare payments and employee's education levels all have specific regional regulations regarding wages. Chinese governments tend to revise minimum wage levels and welfare regarding on an annual basis. According to the new labor law, demand for the professional and domestic payroll services are growing. After your company has been established in China, Jilian Consultants provides flexible corporate payroll services that improve payroll management for employers of every size.

Does below disconcerting problems disturb you?
● Confused for the scalability to meet continuous headcount growth
● Customize the right size of your business and minish operation cost
● Do not have an integrated payroll plan and a proper payroll solution process
● Insufficient resources and specialist to manage payroll in China
● Keeping your China business' payroll information confidential
● Increasingly administrative burden
Jilian's payroll specialist could help you to ease the payroll headache in the following cities of China Shanghai, Beijing, Shenzhen, with Jilian's accounting outsourcing services and payroll services, you could focus on your key business in China with less management and headcount.

Pease refer to below information:
● Introduction of Jilian's Payroll Services in China (Shanghai, Beijing, Shenzhen)
● Service Details and Procedures of Payroll Services in China

If you have any questions about your China business, please feel free to contact us for free.
Contact us in Shanghai, Beijing, Shenzhen or HK for more details:


Jilian Consultants
Telephone:
+(86)21- 6071 0208(Shanghai)
+(86)0755-2394 1595(Shenzhen)
+91 124 436 1515(India)
Email:info@ijilian.cn
Address:
Rm2008, O.T.C Building, No.912,Rd Gonghexin, Shanghai, China.
Rm6519,block A,Jingjibinhe Times Building,Futian District,Shenzhen.
Centrum Plaza First Floor,Office No.111,Golf Course Road,Gurgaon.
Rm104, Tower 1, Shakti Towers, 766 Anna Salai, Chennai, Tamil Nadu.
Our consulting specialist:
Ms. Vivia Fan(English & Mandarin)
Wechat/Mobile: +(86)135 2424 9506
Email: vivia@ijilian.cn

Ms. Claire Qin(English & Mandarin)
Wechat/Mobile: + (86)189 2372 4682
Email: claire.qin@ijilian.com

Mr. Tony Chen(English & Spanish)
Wechat/Mobile: + (86)185 2105 5967
Email: tony.chen@ijilian.com

Complaints and Suggestions
Wechat/Mobile:+ (86)187 2157 9300
Email:awan@ijilian.com
WhatsApp:+86187 2157 9300
Office Time: Monday to Friday 0900AM-1700PM (GMT+8)