Good news Limited time for limited work.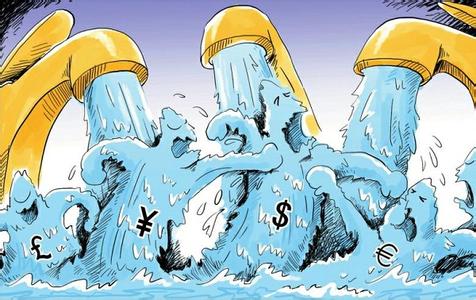 In 28th July, 2017, China Executive Meeting of the State Council has studied the topic for foreign investment in China, to provide a more effective and wide access in China.
Not only can this process strengthen our economy directly, but can we learn the advanced technology and management experience from each other.With an ancient Chinese says: Learn from others' strong points to offset one's weakness. Foreign investment has already been an indispensable economy in Chinese Market.


1. Streamlined its administration and delegated authority, your service need to be completed in time!!!


2. Restrictions over the proportion of foreign equity will be eased/cancelled in the foreign-invested projects, like manufacturing industry、Service Industry. That also means will faster your company registration procedure. If you want to get your work permit in China, Now it's your turn. ☞


No matter in strengthen the key point which should be put into force, nor the limited time for limited work. Chinese government show their great sincerity to foreign investor. We, our government has sent our invitation to you. Come and have you business in China.

If you have any questions about your China business, please feel free to contact us.
Contact us in Shanghai, Beijing, Shenzhen or HK for more details:

Jilian Consultants
Telephone:
+(86)21- 6071 0208(Shanghai)
+(86)0755-2394 1595(Shenzhen)
+91 124 436 1515(India)
Email:info@ijilian.cn
Address:
Rm2008, O.T.C Building, No.912,Rd Gonghexin, Shanghai, China.
Rm6519,block A,Jingjibinhe Times Building,Futian District,Shenzhen.
Centrum Plaza First Floor,Office No.111,Golf Course Road,Gurgaon.
Rm104, Tower 1, Shakti Towers, 766 Anna Salai, Chennai, Tamil Nadu.
Our consulting specialist:
Ms. Vivia Fan(English & Mandarin)
Wechat/Mobile: +(86)135 2424 9506
Email: vivia@ijilian.cn

Ms. Claire Qin(English & Mandarin)
Wechat/Mobile: + (86)189 2372 4682
Email: claire.qin@ijilian.com

Mr. Tony Chen(English & Spanish)
Wechat/Mobile: + (86)185 2105 5967
Email: tony.chen@ijilian.com

Complaints and Suggestions
Wechat/Mobile:+ (86)187 2157 9300
Email:awan@ijilian.com
WhatsApp:+86187 2157 9300
Office Time: Monday to Friday 0900AM-1700PM (GMT+8)